LEATHER COLUMN MARCH 2007
THE COLD HAS GONE – WE HOPE
Things were quiet in the desert for the last few weeks because it was so darn cold. You folks back East will laugh, but for us here in the Palm Springs area, 60 degrees during the day and fifty at night is cold. The crowds came in on Presidents' weekend and all the bars were busy but things quietened down again until the temps soared this past weekend and then all bedlam broke loose. All those hot weather animals were out to play. At The Barracks Bar there's a beer bust every Friday night. First Friday is the Softball League, Second Friday is the boys of leather. Third Friday is the West Coast Rubber crowd and fourth Friday is the Boots and Breeches Corps. There's also a beer bust every Friday at the Tool Shed, and the first Friday of the month there it's PSLOD's beer bust. Oasis has also started a beer bust in Sundays. I'll bet all will be busy now.
Speaking of Oasis, I mentioned in a previous column that the owners were reputed to be leathermen. I didn't know them personally, which was why I used the word "reputed." I'm happy to report that the reputation is well-deserved. Steve Canale is one of the owners and he began working at The Faultline in L.A. shortly after he came out. His first relationship was as a collared boy for five years. Naturally he's progressed as many men do and he's now a Sir. One of his former partners, Dan Hernandez is now manager of Oasis. Dan Hernandez was Faultline Mr. Leather 2002 and Mr. Los Angeles Leather 2nd Runner-Up 2002. Steve himself was one of the first members of the Los Angeles boys of Leather, following the Founding Members. He participated in numerous leather contests as Judges' boy, Contestant Coordinator, and even produced the Mr. Bullet Leather contest. He competed in Mr. Bullet Leather and Mr. Sister Leather in 2003 and was named 1st Runner-Up in both. He is also a Founding Member of the Southern California Bondage Club. He was Judges' boy for the first Mr. Barracks Leather contest, and assisted both the Tally Master and MC throughout the contest (and got frequent head rubs from Dale Breunig, which he thoroughly enjoyed, he tells me). Although he is not currently as involved in the Leather Community as he once was, he is and always will be a Leather Man.
Eric Mitchell, the first Mr. Oasis Leather and the current Mr. Palm Springs Leather, is making sure that Oasis gets on the leather map. He has a number of events planned there. First is an Easter Basket Auction, which is a fundraiser for the Desert Pride Community Center. People are invited to create and submit their best basket and donate a completed basket by March 25th, (Early submissions by March 20th get presented for silent auction at Wesley's Wild and Wacky Game Night at Oasis). Donations are tax deductible. You can bid on your favorite basket for yourself or that special someone. They will also be on display at the Desert Pride Community Center from March 21st through 31st. Final showing will be on March 31st, 1pm at the Desert Pride Community Center and at 3pm the silent auction will conclude. Not content with that, Eric is producing a Fetish Ball as a fund raiser for the Desert Aids Project Food Program. This will take place on April 28th 10pm to 4am, also at Oasis night club as part of the Avatar weekend. Admission is $10 at the door - No door charge for Operation Desert Leather IV package holders. Eric invites you to come dance and indulge.
COMING UP
WEST COAST RUBBER WINTER WARM-UP. March 16-18
OK Guys, This Is it! Helios has a couple of rooms left and that's it! Note the schedule change. Most guys aren't arriving until late on Friday, including the presenters, so they're moving the cocktail party to Saturday night.
Friday night on your own, Saturday BBQ 1pm, Pool frolicking, rubber cocktails, no-host rubber penetration dinner, paint the boy green (at the Barracks Bar), Sunday rubber brunch, bev bust at the Barracks.
Rooms at Helios start at just $130. Contact them directly at 1-877-435-4677 to book and be sure to mention WCR to get the rate. There's a two-night minimum but you'll want to stay the third night so you can hit the infamous Barracks Beverage Blast on Sunday.
There's a food and bev ticket available for just $20 per person which covers the BBQ and non-alcoholic weekend beverages. Get your ticket at Helios on Friday night or Saturday morning. Live in the area? Staying somewhere else? No problem. You can buy a ticket and hang with them all weekend at Helios. Be sure to send the guys an RSVP if you're going to attend at the last minute so that they can get a count for the BBQ . www.westcoastrubber.com
MEN IN GEAR GET- TOGETHERS in SAN FRANCISCO
Saturday March 17
The Eagle Tavern, 10pm to closing - Bootblack on hand, coat check by SOMA Guardians…
Sunday March 25
Powerhouse, 6pm to 10pm AFTER BEER BUST CRUISE.
Studly Powerhouse Bartenders offering drink specials for those in gear…Bootblack Stud Richie Chameroy will work you and your boots over…Unicorn from SOMA Guardians will man the coatcheck, or hold onto whatever you want.
Saturday April 21
The Eagle Tavern. 10pm to closing
Sunday April 29
Powerhouse "Sunday After Beer Bust Cruise" 6pm-10pm
MEN IN GEAR is not about entertainment, speeches, contests, surveys or fundraising. MEN IN GEAR is all about leather, uniforms, rubber/latex, boots, cigars, sports gear, masks, harnesses, armbands, jeans…whatever your fetish and whatever turns you on. Meet some other men, have a few beers, cruise, relax. In addition to two weekend evening gatherings for the next two months, there is a new weeknight MEN IN GEAR gathering.
Get horny on Wednesday? Can't wait for the weekend? Need some face to face action during the week? No man smells coming from the online profile?
Remember the Wednesday night MEN IN GEAR gathering at the Lone Star Saloon back in January? Well, mark it on your calendar – starting Wednesday March 21st MEN IN GEAR will gather every Wednesday at the Lone Star Saloon from 8pm to Midnight, featuring:
Bike parking in front…Cigar/smoking patio in the back…Drink specials for every man geared up…Rotating DJ's to rock the house by DJ Kalerra and DJ Liebe…
Get off work, grab some gear, come out from 8pm to Midnight every Wednesday for some horned up face to face gear/fetish action.
Working to confirm a regular bootblack and coatcheck, and will be hosting a different leather/bdsm/fetish club every week. All these clubs do so much work during the year with fundraisers, meetings and committees…it's time they have a little cruise action…and what a better day – hump day. NO MICROPHONES, NO SPEECHES, NO FUNDRAISING or RAFFLES….
And, David mixes a mean drink…don't complain about the strong drinks 'cause he'll be bartending.
Mr SAN DIEGO LEATHER.
Thursday • March 15th • Titleholder Dinner • 7pm @ Keynote Speaker : Roadkill • Limited Seating Available 525 Spruce Street • 619.291.0999
Friday • March 16th • Mr San Diego Leather Meet 'n Greet • 8pm @ The Eagle
Meet the Mr San Diego Leather Contestants 3040 North Park Way • 619.295.8072
Saturday • March 17th • Mr San Diego Leather 2007 • 7pm @ V.I.P. Reception at 5pm • Contest Begins at 7pm 1051 University Avenue • 619.295.2195Saturday • March 17th • L.L. Bear Dance • 9pm @ Dance Included with Mr Leather Contest Admission 1051 University Avenue • 619.295.2195
Sunday • March 18th • Victory Brunch • 10am @ \Included with V.I.P. Package • $15 at Door. 525 Spruce Street • 619.291.0999
March 31 – Mr. L.A. LEATHER 2007 CONTEST / SHOW
This event will be held at the Arartani Japan / America Theatre, 140 San Pedro ST., L.A. , between 2nd and 3rd Downtown L.A. in Little Tokyo.
Host Hotel is the Miyako Hotel. $89 a night – Single/Double Occupancy.
Reservations: 800-228-6596 or www.mikayoLA.com.
For more info on the event go to www.MrLALeather.com

<![if !vml]>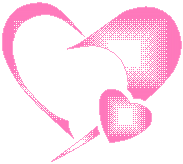 <![endif]>IN SAN FRANCISCO The 7th Annual Breast Cancer Emergency Fund Dinner will be on March 31st this year at The Swedish American Hall " Cafe Du Nord." Mama Sandy is looking for Silent Auction Donation items (and she's desperate). She says " Plz. look under your beds, closets ,walls etc. for art work or anything you would love to donate. Thank you so much for your support, it is appreciated.
SCHEDULE: 7:00pm cocktails, 8:00pm dinner. $75 per person. Fabulous entertainment. Purchase your ticket and menu order on line at www.frantix.net
So you're dying to be a Sponsor ??
Gold = $500 + 4 tickets to the dinner
Silver = $300 + 2 tickets
Bronze = $200 + 1 ticket
You will be listed in the program
If you're unable to attend but wish to donate a Ticket ($75 each) or any amt' you may do so @ www.frantix.net or email Mama @ sfmamasmale@aol.com
Please if you're sending a check, make it out to BCEF Dinner (NOT to Mama).
SOUTHERN CALIFORNIA SIR AND Boy 2007
Putting SEX back into leather!
The Heat Is ON! 20-22 April, 2007.
This is the regional contest. Schedule – Meet and Greet, Friday, Contest Saturday and Victory Party and the notorious Beer bust on Sunday, all at The Barracks Bar. To enter and for further info, contact
IntlLeatherSir02@aol.com

.

I devoutly hope that some other organizations in the Southland get their act together this year and send some contestants. Hello? L.A.? San Diego? Long Beach? Where are you?
AVATAR PRESENTS A SPECTACULAR SPRING EVENT April 27-29, 2007
Come Join Avatar as they once again Assault Palm Springs with a Spectacular Spring Event. The host hotel address is: 280 East Mel Avenue, Palm Springs.The Weekend package Includes: A Run Pin (Sponsored in part by the Tool Shed), a Run Shirt, a Run Dog Tag, a 'Goody' Bag,' a Formal Leather/Uniform Dinner, a Pooside BBQ, Drink Coupons for discounted Soda, Well Drinks, Domestic Beer at Sidewinders, The Barracks, and the Tool Shed.
Schedule:
Friday, April 27: A Formal Leather/Uniform Dinner at The Cedar Creek Inn followed by a Leather night at the Tool Shed
Saturday, April 28: A Pool Side Afternoon BBQ with Demos at Helios (Sponsored in part by The Barracks and Sidewinders)
Saturday Night: Two Great Events at Two Great Venues:
Desert Leather Night at the Barracks and Leather/Uniform/Rubber Fetish Ball at Oasis (see above)
Sunday, April 29: Beer Busts at the Barracks and at Sidewinders
This is one weekend NOT to miss.
The Event Package (pin, dog tag, shirt, Formal Meal, BBQ, Bar Nights with Coupons, Fetish Ball and Goodie Bag) not including the hotel, is only $55
Shirts MUST be ordered no later than THREE WEEKS prior to the event, so the deadline for the packages with shirts is April 6th. After that date, the package will sell for the same amount but may not include a shirt.
Please send a check for $55, made out to Avatar Club Los Angeles along with your NAME, SHIRT SIZE, E-MAIL ADDRESS, PHONE NUMBER, CLUB AFFILIATION, so they can include it on the shirt.
Send t:o: topdoc@sbcglobal.net or go to www.avatarla.org for more info.
Your choice of meal can be made from a menu at the restaurant Friday night
Remember, the DEADLINE for packages with shirts is April 6th, 2007
BACK IN SF. International Ms Leather (IMsL) is coming home to San Francisco, California. Join them April 5th - 8th as incoming Executive Producer Glenda Rider takes IMsL on its wildest ride yet! The judges for this event are always outstanding and this year's group reflects the diversity of the contest as well as its deep roots in the leather community. Judging this year are: Sarah Humble, the firstAmerican Leatherwoman from 1994; Jill Carter, International Ms. Leather 1996 and the head of the Family Hope Alliance; slave ziggy, International slave 2006; Chuck Renslow, founder of International Mr.Leather and the Leather Archives and Museum; Sandy "Mama" Reinhardt, the leader of Mama's Family; Vick Germany from the San Francisco Women's Motorcycle Contingent - more fondly known as the "Dykes on Bikes" and Will Clark, retired porn star and tireless fundraiser and community organizer. A judges' pup, slave pug and tally master Joe Gallagher, IML 1996 will assist the judges and an additional judges' assistant and tally master will be announced soon.
Judging this year's reformatted International Ms Bootblack (IMsBB) competition will be Alex Bettencourt, IMsBB 2006; Cristo, MidAtlantic Bootblack 2003 and Bootdog from the San Francisco Bay Area. The identity of a secret bootblack judge is to be revealed at the end of the bootblack competition. In addition to the IMsL & IMsBB contests, the weekend package is brimming with activities, including more than 30 educational classes and 14 hospitality receptions (including a `Boots and Cigars' party
Saturday night). The nearly 7,000 square feet of Play Space will be rocking 24/7 throughout the entire event and will feature a Bondage Lounge designed by Midori. A Vendor Mart featuring a dozen of the scene's most exciting entrepreneurs will be open throughout the weekend.
You don't want to miss this ride. Register now at www.imsl.org where you can find out more details about the event schedule and information on the fabulous host hotel.